Simply... Designed by Natalie
What is your company name?
Designed by Natalie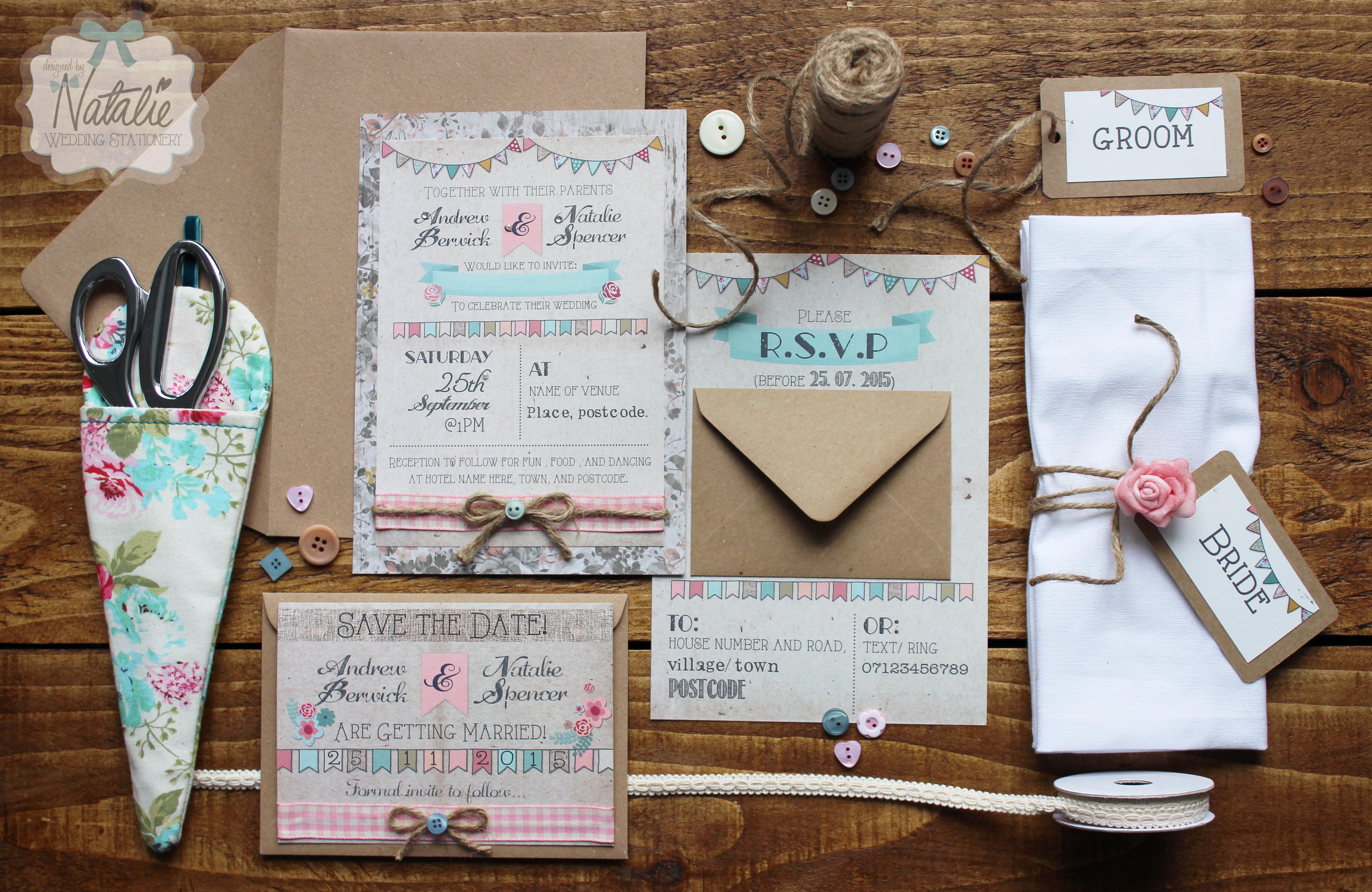 What is your line of business?
I am an Illustrator, designing prints for Stationery (i.e greetings cards, gift wrap, framed prints) but have recently branched out into wedding stationery.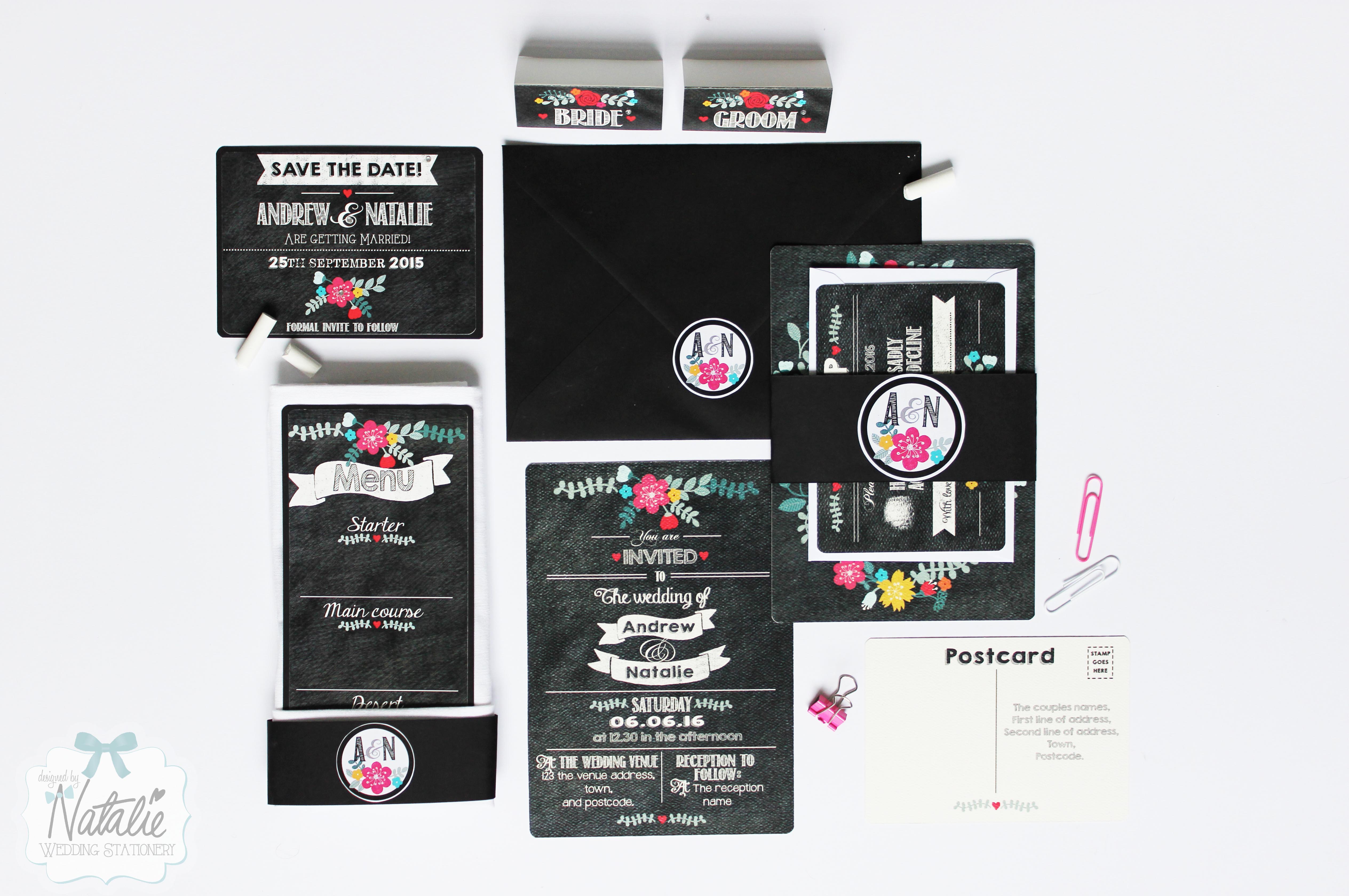 How and why did the company began?
My illustration business began when I graduated from university in 2012. My love for drawing and colour drew me into the industry and I couldn't help but persue it as a career. I used to work in the wedding industry as a part time job, and I miss it that much I thought "Why can't I expand into what I love best?" My illustration style and eye for colour and design lends itself perfectly into the wedding industry and I honestly believe I have something completely different to offer brides to be.
Are you married? If so tell us a little about your wedding….
Unfortunately not yet- but just wait until I do! It will be a colourful, very creative and quirky wedding I would expect!
Why do brides come to you?
I am new to the industry and so far have only had 2 brides (of which have seen me at previous craft events and asked if I did wedding stationery) So I suppose I could say that these brides saw something in my illustration work and thought "I want that for my wedding". I draw things by hand, and I also do really cute and quirky portraits so everything I do is totally personal to them. This is what I believe will draw my brides in when I launch my wedding stationery, and it was this that made be venture out into wedding stationery.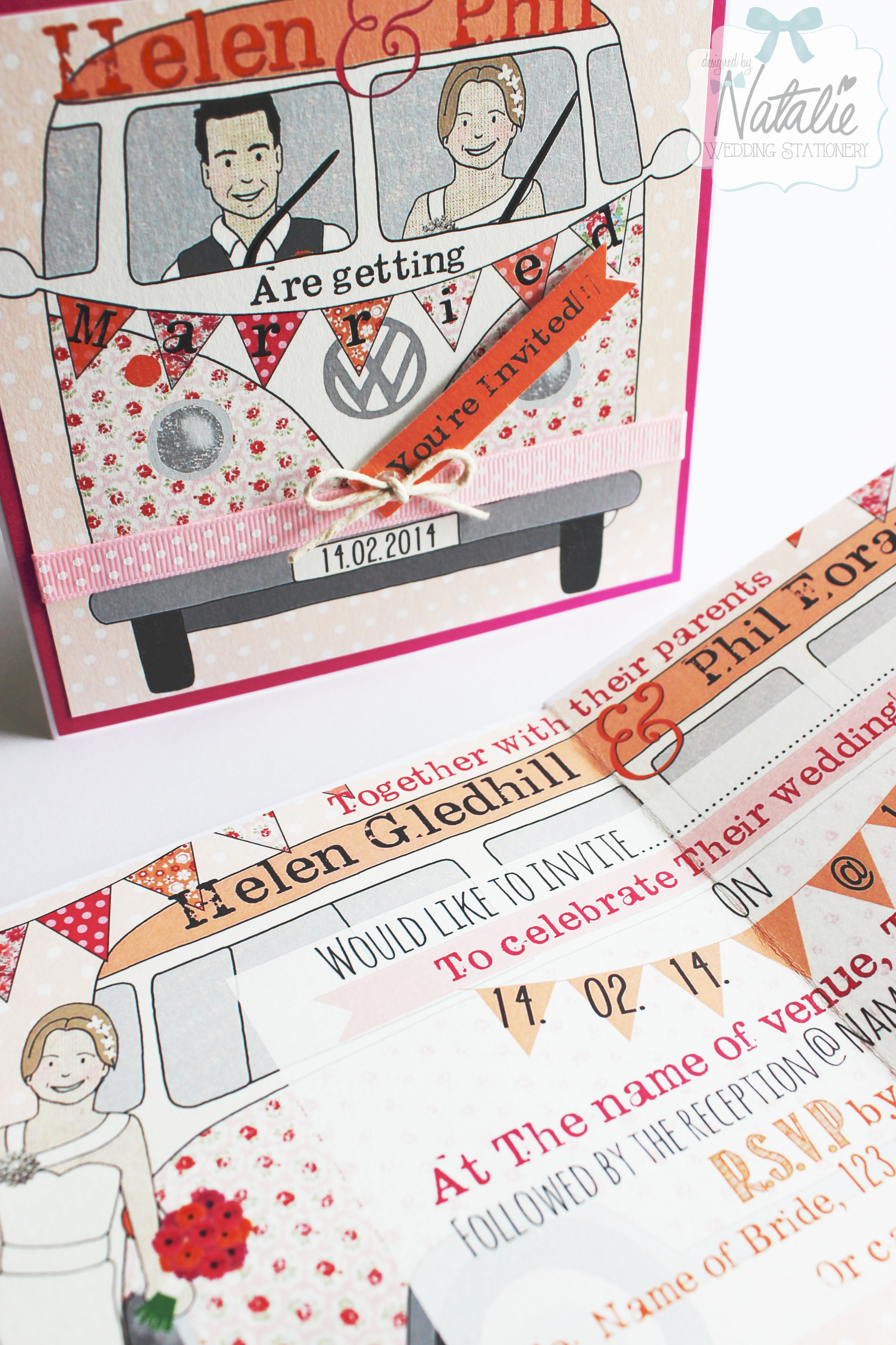 What is your favourite design and why?
My favourite designs (can't pick one!) would have to be the sleeve pull out hot air balloon design, and the campervan design. I think it might be the colours, and the use of my portraits. They are particularly personal and unique and I think it is something totally different to surprise your guests with for your big day. Some people may find the portraits a little too quirky, which is why I have some simpler designs to show I really can cater for any brides.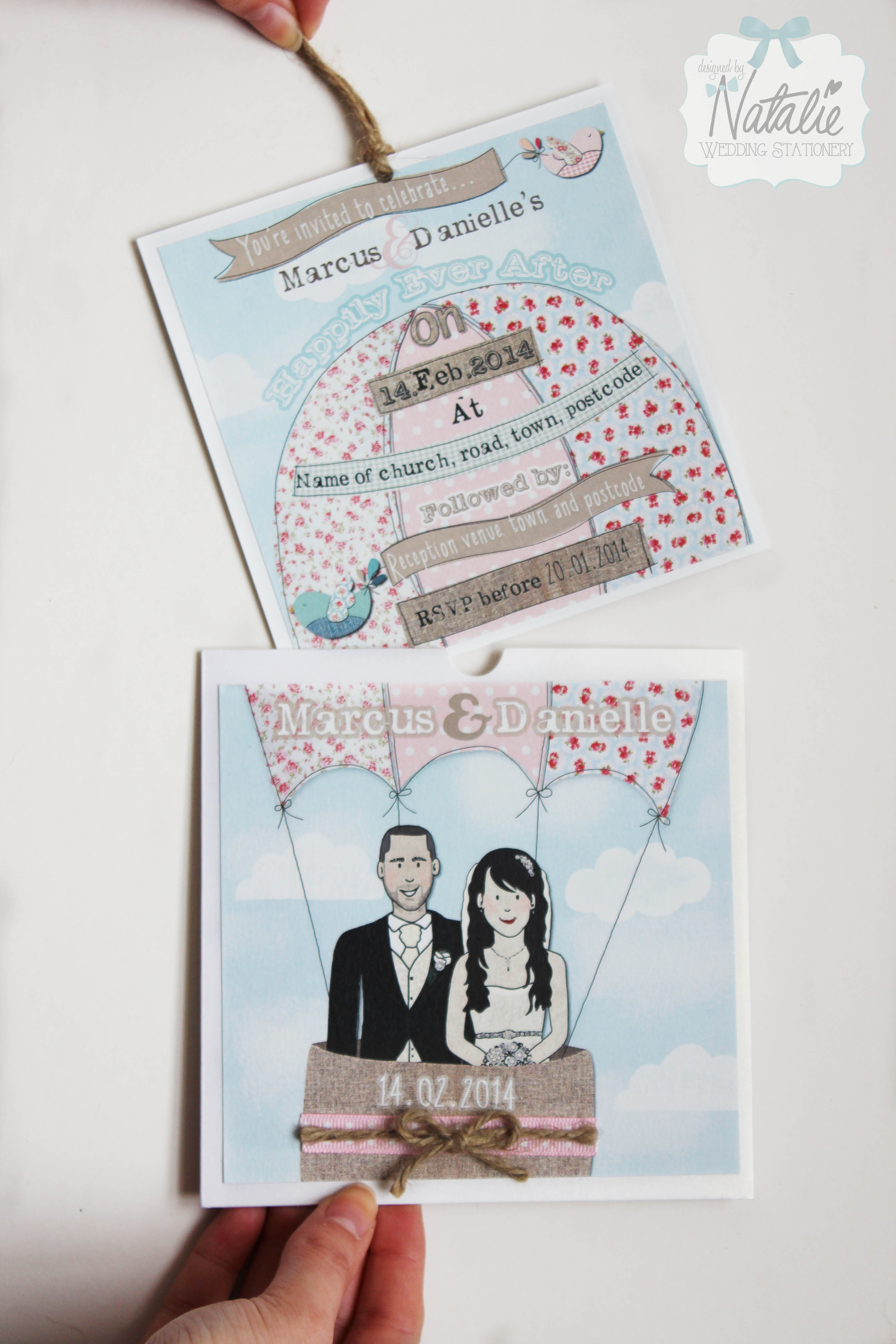 What is the most popular item you supply and why?
Well basing it on my previous knowledge of which illustrations sell most- I would say the portraits will be my most popular! Simply because It is so unique and personal and they can be kept as keepsakes forever. It is something a bit different, and people tend to like 'different' and something that is only theirs.
Where do you get your inspiration from?
The world around me! Everything I see I digest and use to my advantage.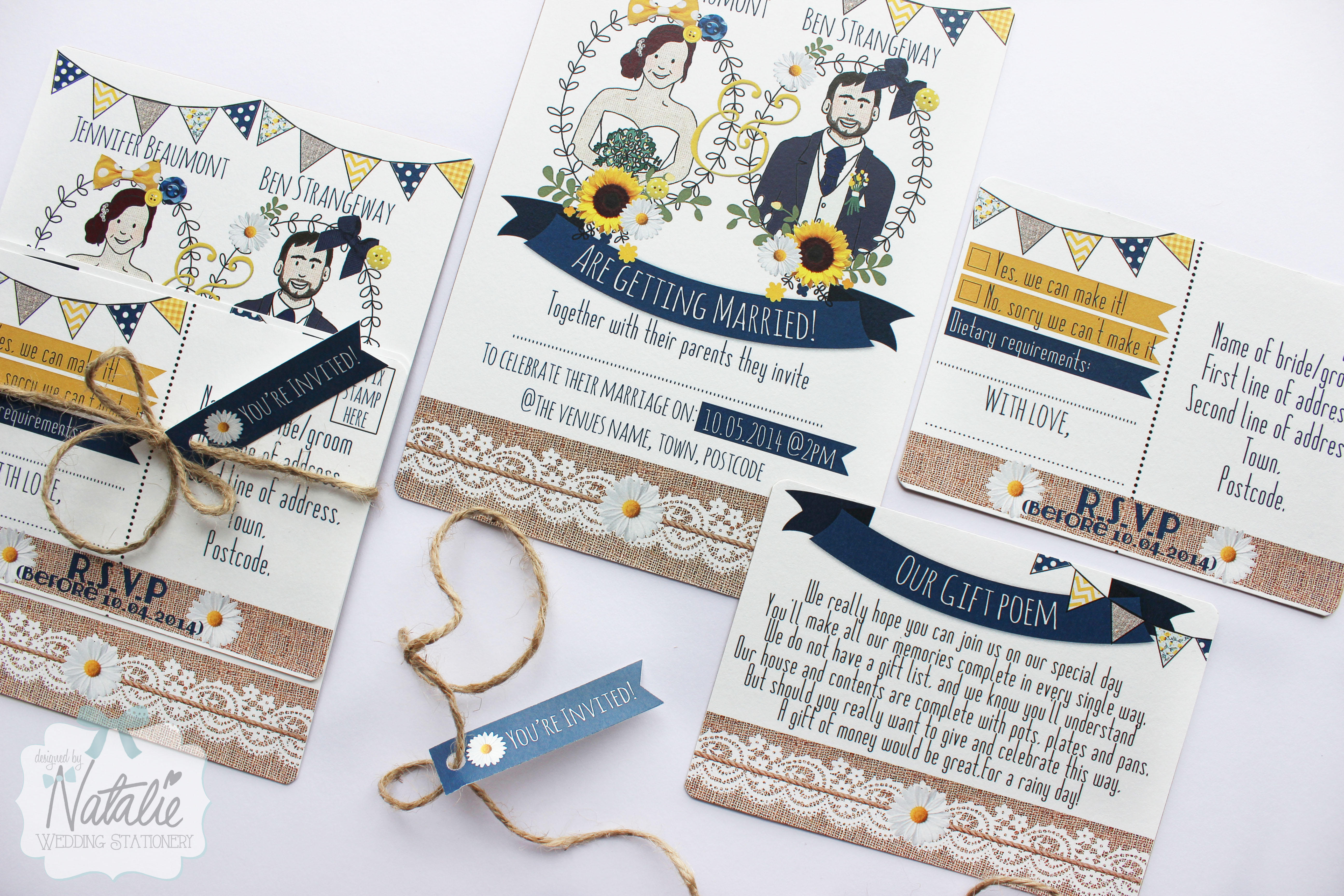 What is in store for you in 2015?
Well as I've previously stated- I want to launch my wedding stationery and I hope to hit some wedding fayres and venues with my wares and I hope they go down well with brides. I would love to start filling up my order book! And to continue to progress my portfolio.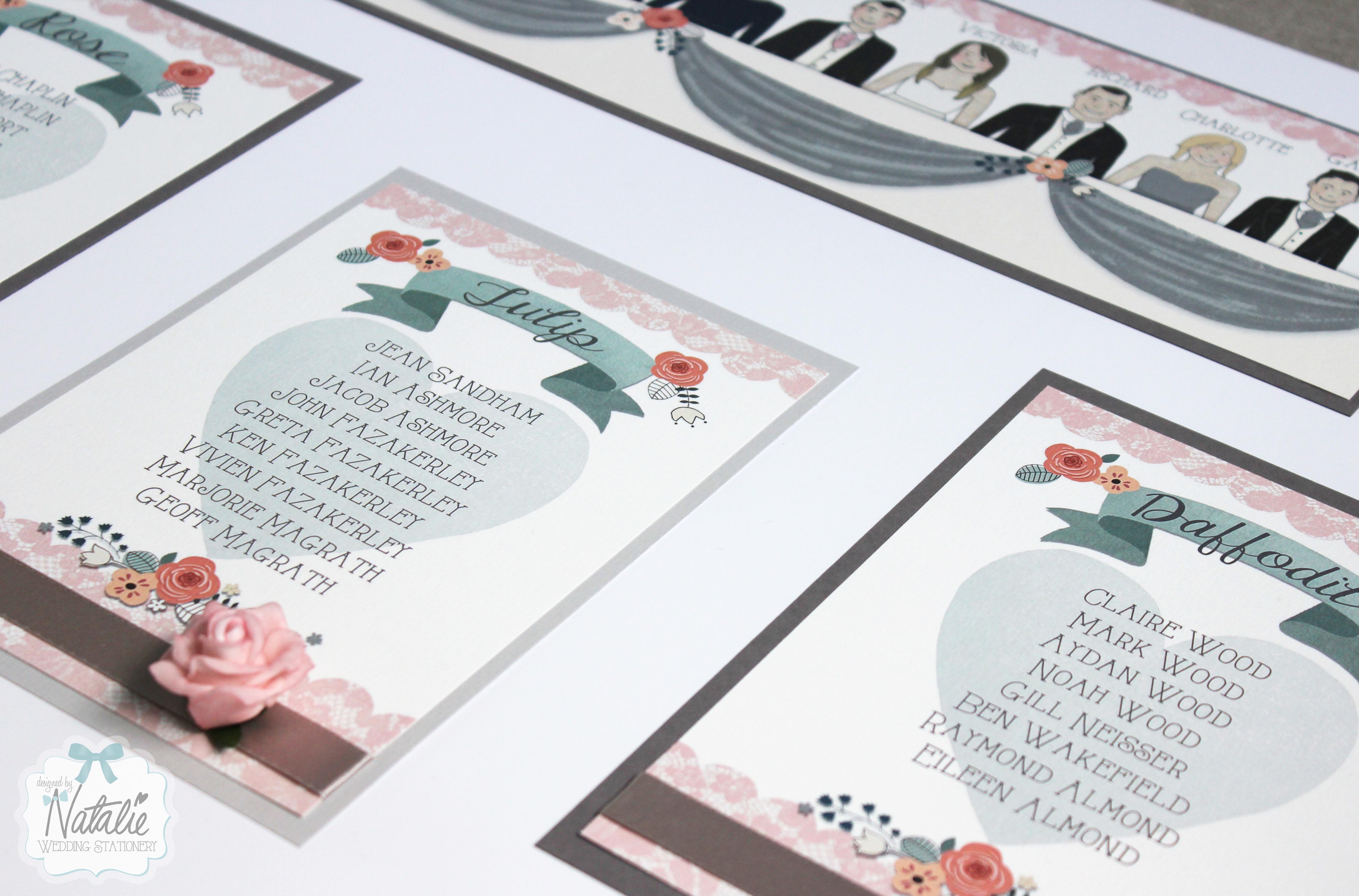 What would be your top tips for brides when searching for a supplier in your industry?
It is a very saturated market where there are a lot of people doing very similar things, so I would say look for something that stands out, something that's different, and something that reflects you as a couple.
Tell us something super interesting about you or your business that we wouldn't already know?
I am an award winning designer- I won an award for my surface pattern designs back in 2012 in London where I won the opportunity to work with Wilkinson's 'trend team' and then went on to do freelance work for them and also have worked for Hallmark doing freelance illustration. Since then I have developed my own illustration style and have a much more coherent look about my work. I do what I love everyday and it shows in my designs!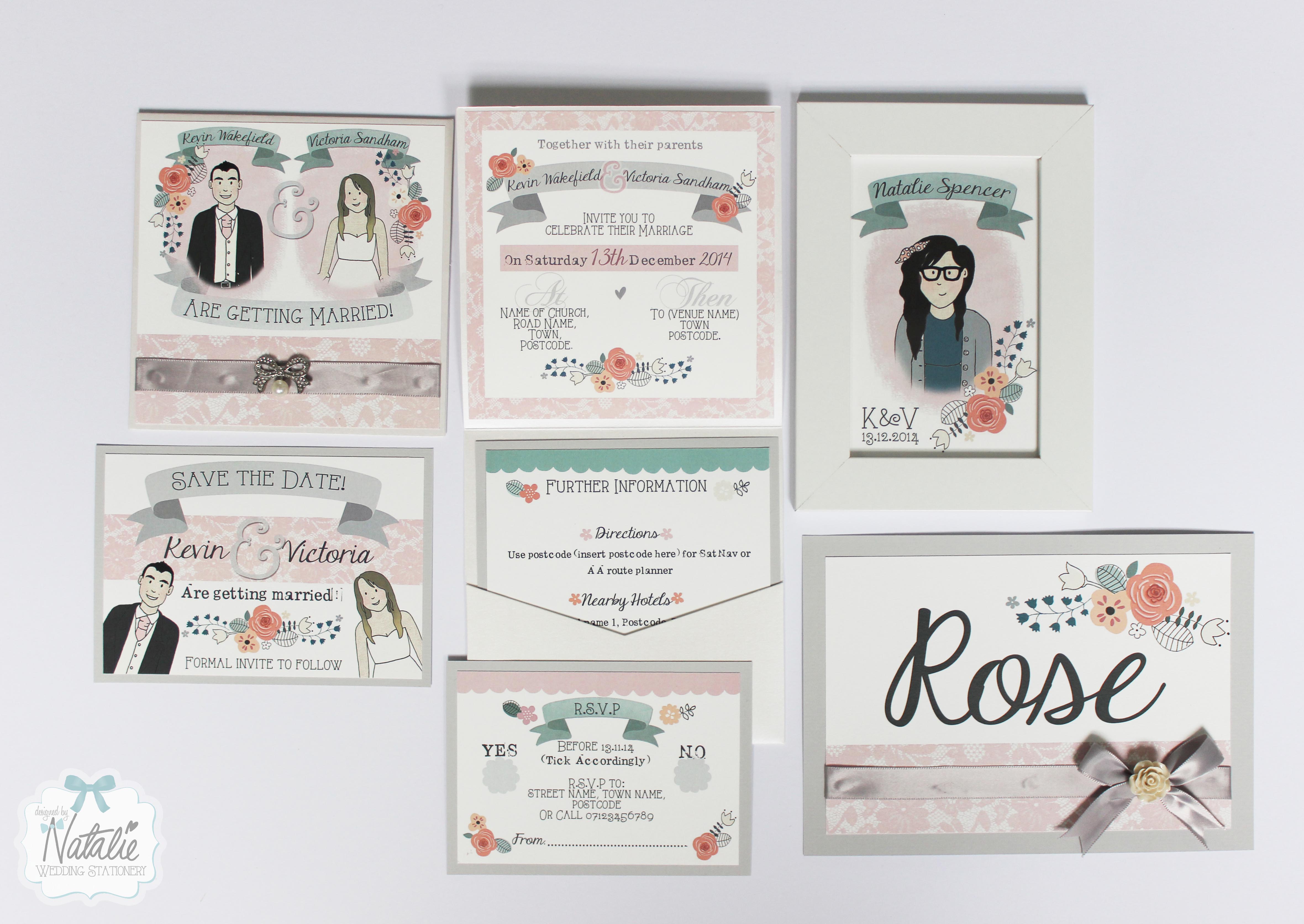 Where are you based and where can you supply?
I am based in my studio space in broughton, in between garstang and preston. I can supply to pretty much anywhere! I do paper based products which are fairly easy to post out so I could even post them worldwide if the opportunity arose!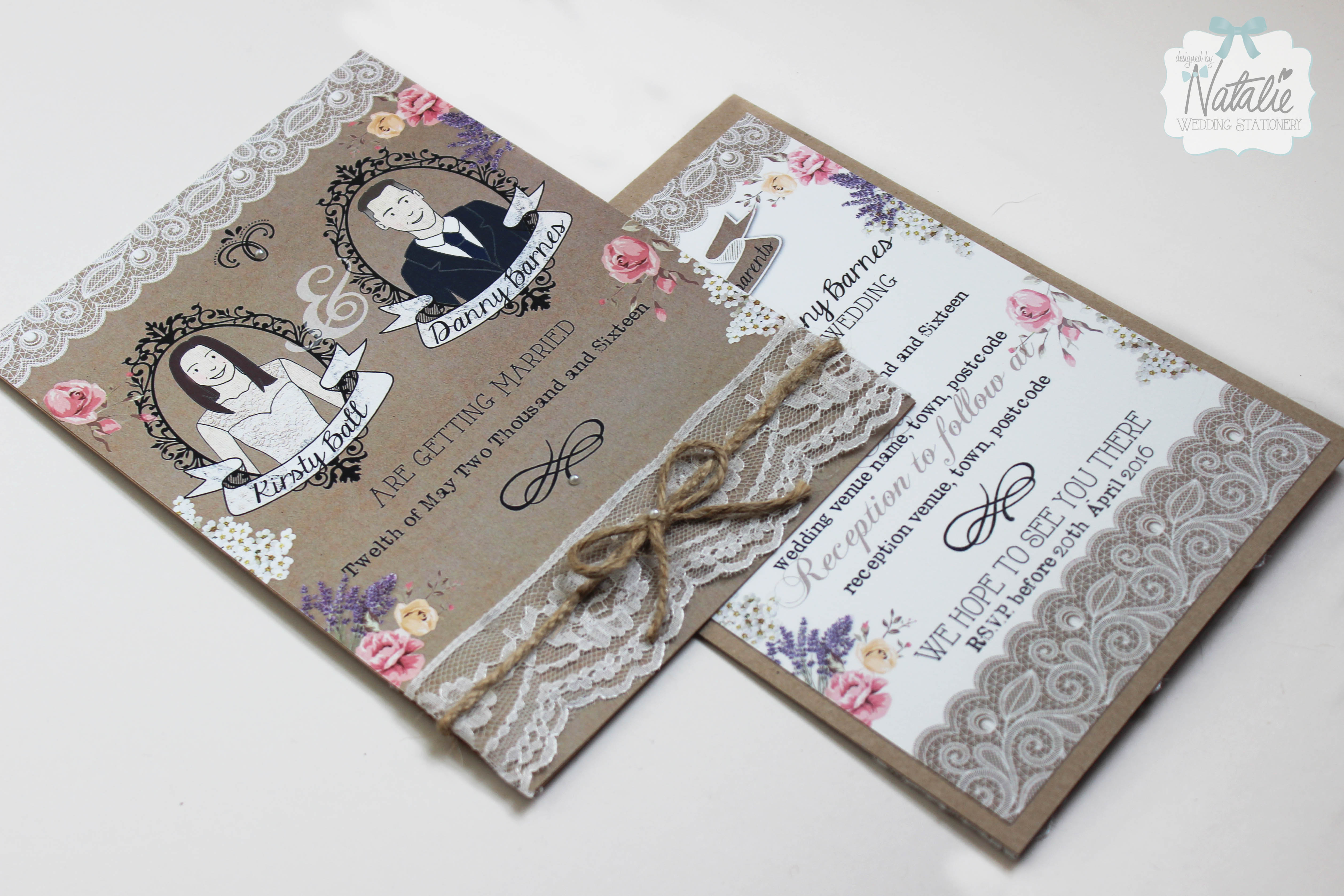 How can I get in touch to discuss my requirements or place an order?
Phone number: 07834915097
Twitter account: @NSpencerNatalie
Other contact details: instagram- @nspencerdesign
Why do you like to work with Simply Bows and Chair Covers?
I have been reading the blog, and thought it was a great place to start spreading the word about my new business.